For Simona Halep, former world No 1, the outcome of her doping tribunal could not have been much worse. The International Tennis Integrity Agency (ITIA) has found the player guilty of two intentional breaches of anti-doping rules and handed her a four-year ban from competition. At age 31, it could be a career-ending sentence.
The Romanian tested positive for the prohibited substance roxadustat at last year's US Open (the substance enhances the production of red blood cells, which could benefit endurance). Over a hearing that lasted two days, the ITIA found "substantial" evidence of doping violations as well as long-term irregularities in the player's biological passport (a monitor of a competitor's blood indicators) following analysis of 51 samples.
It is a dramatic fall from grace for the two-time slam champion (she won the French Open in 2018, Wimbledon the following year) and the third highest earner in women's tennis of all-time, behind only the Williams sisters. Before her suspension, Halep was re-establishing herself on the tour after a period of injury and poor form, signing with Serena Williams' former coach, Patrick Mouratoglou, and making the semi-finals of Indian Wells.
Mouratoglou, who during Halep's suspension worked for a period with the Danish teenage phenomenon in the men's game, Holger Rune, attended Halep's tribunal and was vocal in his support of the player after the result. "I know Simona's integrity and I have no doubt that she has never taken any banned substance", he posted on social media, adding that he was "extremely shocked" at the outcome.
Halep's former coach, Darren Cahill, who now works with Jannik Sinner, also backed her – calling her an "extraordinary person" with "faultless integrity". Others have been less supportive, including the Canadian Eugenie Bouchard, who posted after the tribunal result: "I was told not to tweet today", with a coy face emoji, after previously getting into hot water with her posts about "dopers".
Maria Sharapova is, of course, the sport's most high-profile doping controversy. In 2016, the five-time grand slam winner was banned for two years, later reduced to 15 months, after testing positive for meldonium. After Sharapova's return to the tour, Halep said: "For the kids, for the young players, it is not OK to help a player with a wildcard who was banned for doping."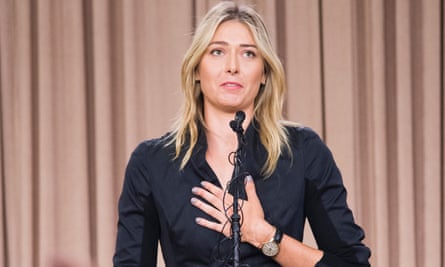 Whatever the truth of Halep's situation, it certainly seems that the judgment process could be more efficient and less opaque. Halep's hearing was delayed multiple times, leaving the player in limbo for more than a year. In September, the Australian John Millman called Halep's "tennis purgatory" "a disgrace", a sentiment echoed by Alizé Cornet. The WTA veteran posted: "This is going way too far, and for far too long @itia_tennis @ITFTennis. The tennis world just wants what's fair."
The Professional Tennis Players Association (PTPA), the players' union, released a statement in September stating that "the repeated delays in Halep's case are both unfair and unacceptable". Meanwhile, Rennae Stubbs, the high-profile former player and coach who reiterated her belief in Halep after the ban, levelled criticism at Halep's team, saying they have "a lot to answer for", as players rely on their coaches and support teams both in keeping them clean and coordinating their test scheduling. Her team did not respond to the criticism.
Although a separate issue, Daniil Medevedev has spoken of the dangers of falling foul of a rigorous testing schedule – but also that it was an easy thing to do, especially with players' constant travel. "I myself had, one time, two missed tests. It's not easy. You forget to change the time slot. One missed test. Three can be pretty fast."
Clearly there should be no room for doping in sport, and a zero-tolerance approach must be upheld. But this does not mean sports bodies cannot improve their processes. The lists of banned substances themselves are controversial. Some athletes protest that certain substances are prohibited even if they have no known performance-enhancing effects.
Some players argue that substances are added to the banned lists without enough exposure. Sharapova's suspension was reduced because Cas, (court of arbitration for sport), found that her team had not been aware that meldonium, which she had taken for a decade, had been recently prohibited.
And while therapeutic use exemptions exist for certain drugs, sport could also be more accommodating to those with known medical conditions. At the French Open, Alexander Zverev, who has type one diabetes, said he was barred from injecting insulin during on-court sit downs by a "supervisor", who he claimed said it looked "weird" and would require a doctor to do so. Organisers later relented because charities called their stance out as wrong.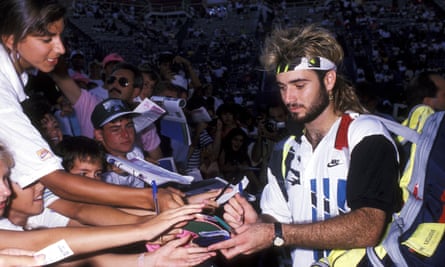 Similarly, more support could be offered to players who fall foul of drugs tests over recreational use. Andre Agassi and John McEnroe have both talked about their use of recreational drugs throughout their careers (crystal meth and cocaine respectively), and, in 2017, the British player Dan Evans was banned for use of the latter, a drug he has called a "life-ruiner".
Halep has confirmed her decision to appeal to Cas , and is bringing legal action against the company she believes is responsible for the contamination of her supplements. Whether Halep will be successful in proving her innocence, or whether her guilt will be reasserted, remains to be seen, but one thing is clear: it is a disappointing and ignominious potential end to the career of one of the sport's brightest talents.
Source link