What's next for you, bb? Well, you tell me, because it looks like you've made up your mind. You're ready to put your great big plans into action to take some major steps forward on your life path! Yes, it's time to spread your wings and see the world beyond your comfort zone. The Three of Wands is a card of opportunity, growth, and expansion, especially when it comes to the big picture of your overall future.
There is a lot of forward momentum with this card, yet it provides a lovely moment to pause and ask: What remains on your bucket list? What have you been dreaming of that you have always wanted to do? Where have you wanted to go? What have you wanted to see? Okay, but what if the universe told you it's time to DREAM BIGGER?! Why just run your department when you could potentially oversee the whole company? Are you ready to completely level up? Do you want that promotion that will bring you a step closer toward your dream career? Maybe you've always wanted to see the Northern Lights glowing in Iceland or take that solo backpacking trip through South America?
If you've been waiting for a sign to fully and completely go after that thing you desire by booking the dream trip or applying for that job, THIS IS IT! This isn't some impulsive lark; you have been planning for this for some time, and now is your opportunity to apply your experience, wisdom, and skill. This is a MAJOR moment, and you will come out the other side. There is SO much to look forward to!
Three of Wands Keywords
Expansion, travel opportunities, seeing the world, progress, growth, future, limitations, obstacles, delays
Three of Wands Upright Meaning
Okay, this is serious: What are your plans? Not like this afternoon, but in life, what's the big dream that you wish to accomplish? Because in order to get there, you're going to have to make some major moves and challenge yourself. Is there anything worse than being bored and complacent? (Well, yes, of course, but you know what I mean!) You want more in this life, and that's what you should have…but that's going to require you to get a little uncomfortable.
If you want to progress in your career, it could mean that the opportunities you desire are not with your current company. Look around and see what's out there. Explore what's available beyond your immediate situation. Do you want to take your romantic relationship to the next level and move in together? Well, you're going to have to broach the subject and start the conversation. Opportunities rarely appear out of thin air as you sit at home awaiting them. Instead, you have to go out there and create them! The best moments in life are found just beyond your comfort zone. Fortune favors the bold! Dare to expand and see what happens for you…it has the potential to be beyond what your wildest imagination can conjure.
Three of Wands Reversed Meaning
What are you doing, bestie??? This is so NOT the time to play it safe. Growth is uncomfortable and making changes isn't easy, but these are necessary parts of life. Nothing can stay the same forever, especially not you. Don't close yourself off from your greatest potential simply because you are scared of what's next. Yes, everything could go wrong, but it's just as likely that it could all go right.
Change could be wonderful as doors and opportunities appear in abundance. You won't see them, though, if you don't expand your view and open your eyes to notice them. Sometimes we hit obstacles or roadblocks on our path to greatness, but that doesn't mean you should stop or turn around. Have faith in yourself and keep going forward. This is exactly why you have a plan…but you can always veer off course to take in the view. Who knows where that could bring you? Perhaps it's far better than the initial destination! Nothing is wasted, and every experience is a lesson. Be open to the unexpected, because it's all a part of your journey.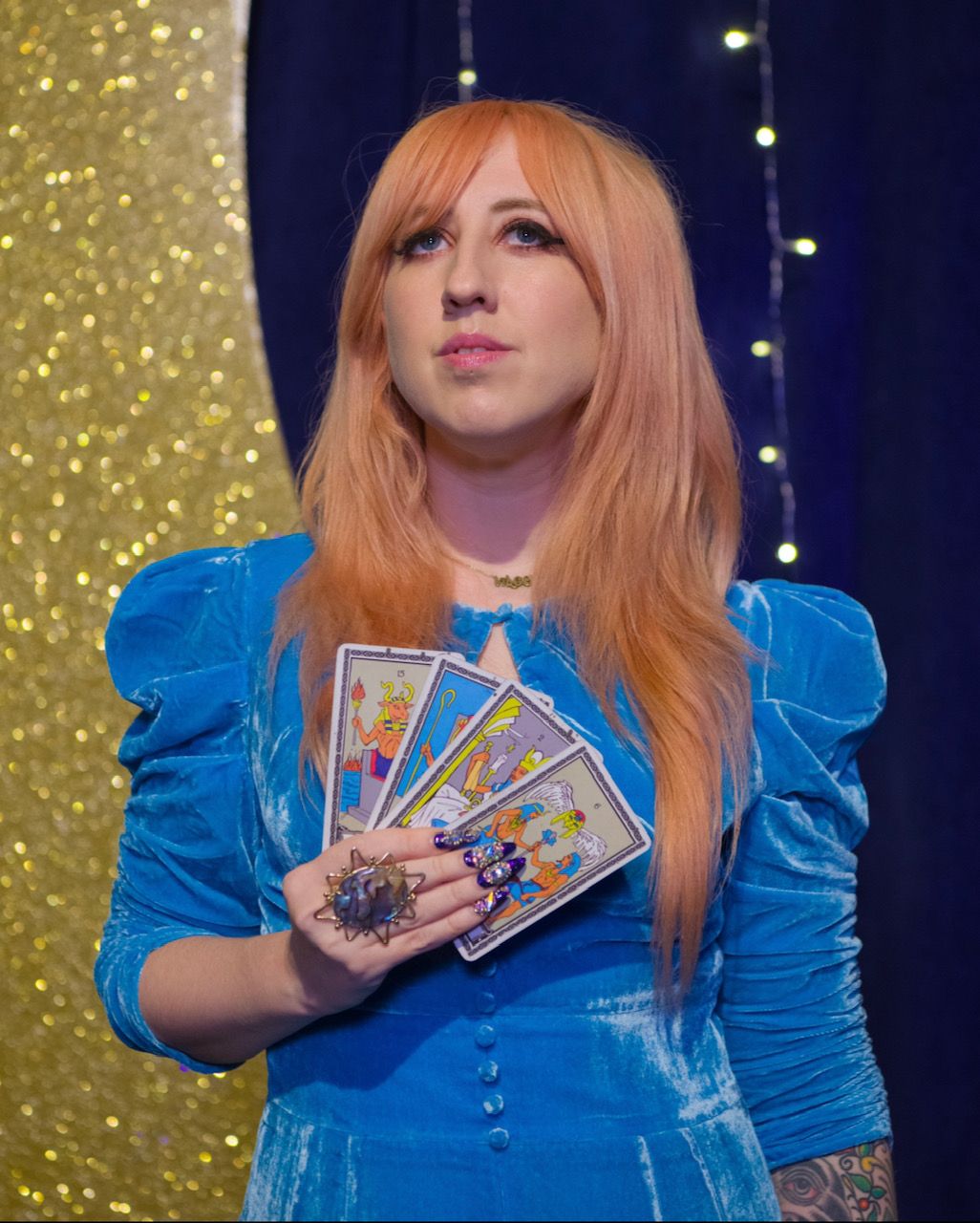 Sarah Potter is a professional witch, Tarot Reader and practitioner of Color Magic, a means of using specific hues of the rainbow to conjure different energies and manifest personal transformation. Working with both private and corporate clients, Sarah has shared the magic of color and Tarot with thousands of clients over the years to promote self-empowerment, problem solving, and amplified intuitive skills through lectures, workshops, retreats, and one on one services.
Source link